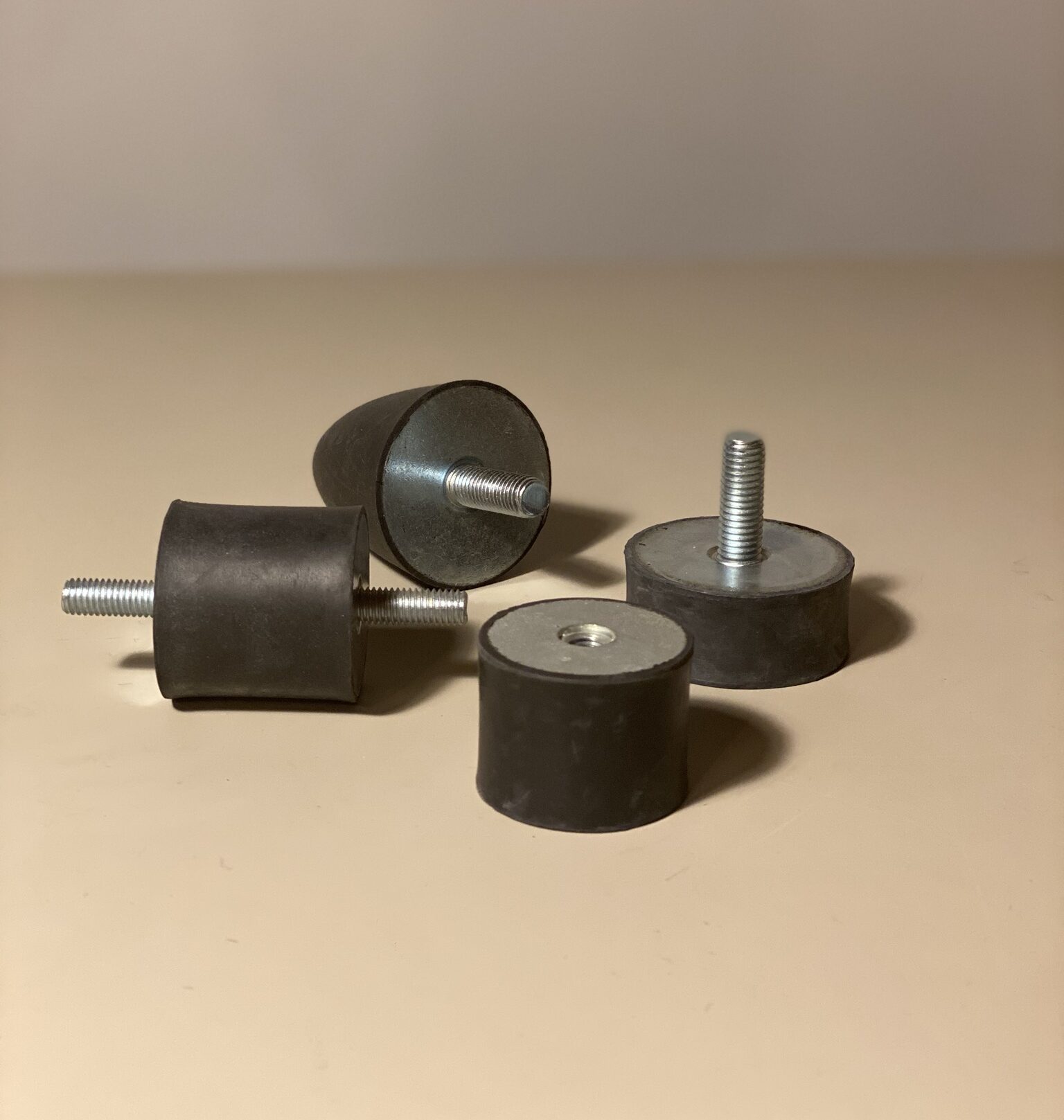 We offer rubber-metal shock absorbers, used for vibration damping. Commonly used for flexible bearing of various types of pumps, motors, aggregates or compressors. Metal parts made of steel in strength class 5.6 or stainless steel and elastomer (natural rubber) of appropriate hardness.
We offer shock absorbers in catalogue versions:
type A,
type B,
type C,
type D,
or as individually agreed with the customer.
Hardness: 55 °, 65 °, 75 ° on the Shore scale (or as agreed)
Temperature range: -20 °C to +80 °C.